Fairchild C-119B Flying Boxcar 48-319 (c/n 10301)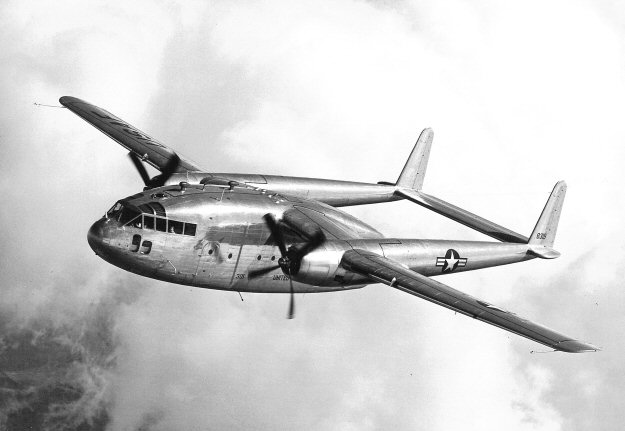 48-319 was the first production C-119 and was the first of some 1,185 examples to be built in
all. The type saw extensive service in Viet Nam commencing with the seige of Dien Bien Phu
where they flew in French Air Force markings. Nine other air arms in addition to the USAF
operated them. Considering how many were built, very few made it into the civilian marker
when they were obsoleted, the ones that did winding up primaraily as fire-fighters.