English Electric Canberra VN799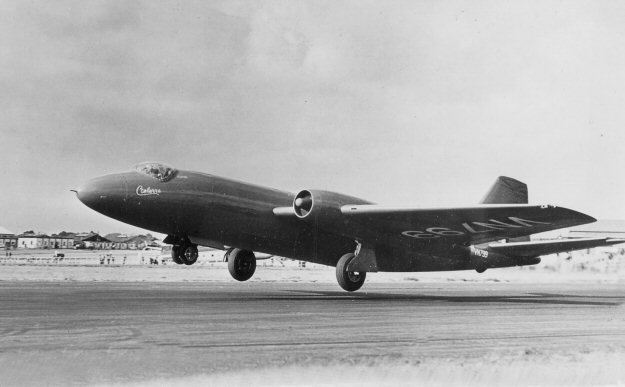 Here's the prototype Canberra at the 1949 Farnborough Air Show. It was first flown on 13 May
1949 with the first production B.2 following in October of 1950. Including B-57s built by the Glenn
L. Martin Company in Baltimore, some 1,352 examples of this excellent medium bomber were prod-
uced. It remained in front line service with several air forces until the 1980s.