Douglas C-47A A65-43 (VJ-ORA) (c/n 12542)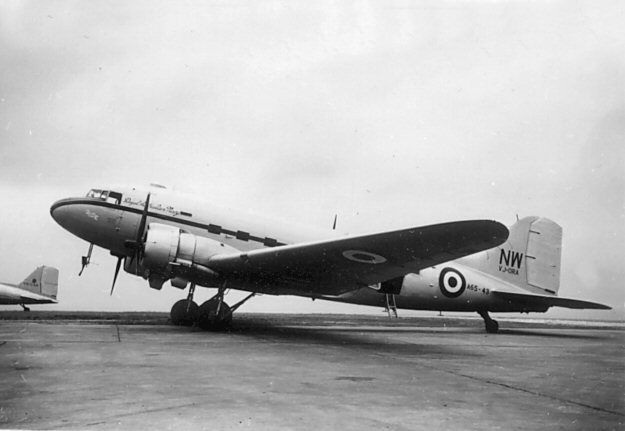 This Royal Australian Navy C-47A (ex USAAF 42-92711) flew into Essendon one day in the
spring of 1956, according to my records. However, contemporary historians attribute it to
having been reserialed N2-43 in 1949. While I have been known to lose provenances, I never-
theless did not think that this shot was that old. However, this machine clearly shows A65-43 with
RAN titling! Comments, anyone? Its call signs were VHCUN with the RAAF and VJ-ORA
(under the NW on the fin) with the RAN.