Douglas A-20G-10-DO Havoc
42-54074 et al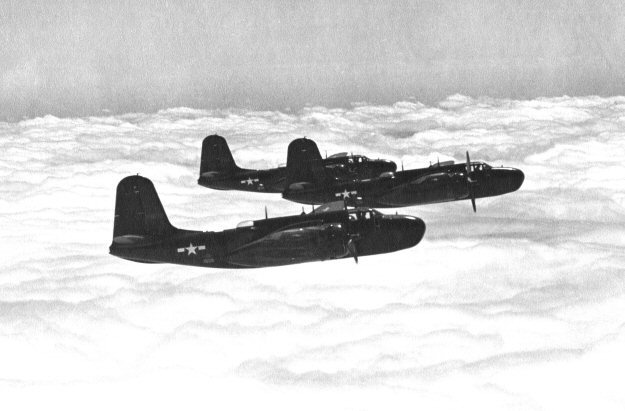 These two images are from the F.H. (Chris) Christensen collection (via Craig Neumayer). In the
shot below three of the aircraft which can be identified are 42-34074; -080 and -102. The latter
was lost in New Guinea in March 1944 so it is reasonable to assume that this batch all went to the
South-East Asia theater. The in flight shot above was probably taken when the aircraft were up
on test from the Tulsa Modification Center.