Dassault MD.452 Mystere IV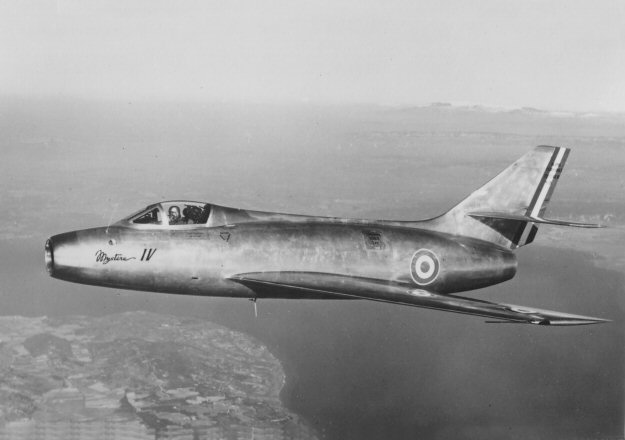 Although bearing a distinct resemblance to the earlier Mark II, the Mystere IV was, in fact, a
completely new aircraft, designed with supersonic flight in mind. The first prototype (probably
the machine seen above) took to the air on 28 September 1952 and deliveries commenced to
the Armee de l'Air in April of 1953. The first 50 production aircraft were powered by Rolls-
Royce Tay engines, although the remainder of the 480 built had the French licence-built Hispano
-Suiza Verdon 350 version of the same engine. The Indian Air Force had over 100 of the
Mark IV Mysteres, while they were used in considerable numbers by the Israeli Defense Air
Force in the 1956 Suez crisis.