de Havilland D.H.89M Dragon Rapide Lithuanian Air Force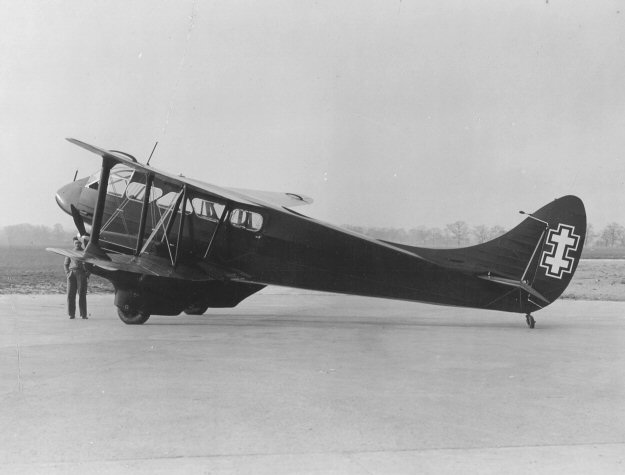 This Rapide had me mystified until the following details were kindly provided by my "D.H. expert",
Stuart McKay: " This aircraft was one of two built as a D.H.89M light bomber for the Lithuanian
Air Force in 1937. The two machines were c/ns 6348 and 6349. They were serialed 701 and 702
after they arrived in that Baltic state. The above photograph was taken at Hatfield before delivery,
and it is unclear which one of the two it is. Both aircraft were at Shaulaj when the Russians invaded
and the aircraft were taken over by the Luftwaffe in June1941 and allocated to communications duties
with Luftflotte 2. Their subsequent fate is unknown".
I suspect that the bomb load was external which would account for the need for the dorsal fairing to
the fin. Even in 1937 I doubt that my leaning would have been toward the Rapide as my choice for
a light bomber!