Curtiss AT-9 Jeep 41-12025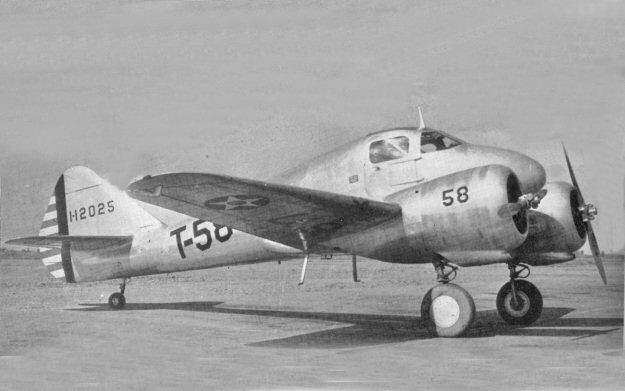 Originally built by Curtiss-Wright as the CW-25, the AT-9 was a purpose-built difficult-to-fly
trainer designed to train pilots for high performance types such as the B-26 Marauder and P-38
Lightning. (Some wags have indicated that the Lightning should have been used to train pilots
to fly AT-9!). Incredibly, almost 800 AT-9s were delivered to the USAAF. Because of its
difficult flying characteristics, Jeeps were not offered for civilian conversion after the war. In
fact, there is only one left (well two, if you include the basket-case at the Pima Air and Space
Museum) and it resides at the National Museum of the United States Air Force in Dayton, OH.
The image above, from a Curtiss booklet I received in 1945 shows an example with an incorrect
rendition of the serial number inasmuch as it has a dash between the year "1" and the individual
aircraft number. .