Convair XC-99 43-52436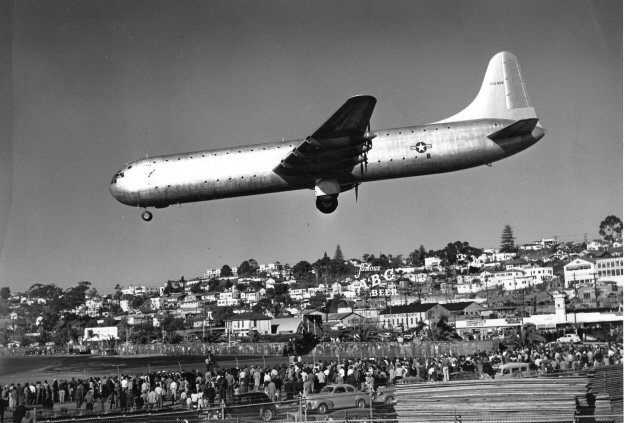 Here is the 133 tom XC-99 coming back to Lindbergh field after its first flight on 23 November
1947. A vast crowd of some 90,000 (part of which is seen in the shot above) is estimated to
have turned out to see the transport fly (or maybe not fly) . Interiors of the upper and lower
cargo decks are shown below. Payload was to have been 100,000 lbs or 400 troops
Photos via the Bruce Robinson collection.
Developed from the B-36 bomber, only the prototype of this six pusher engined craft was built.
Unofficially named the Peacemaker, it is, I believe, the subject of a restoration project at the
National Museum of the United States Air Force at Wright Patterson AFB, Dayton, OH.