Cierva W.11 Air Horse VZ724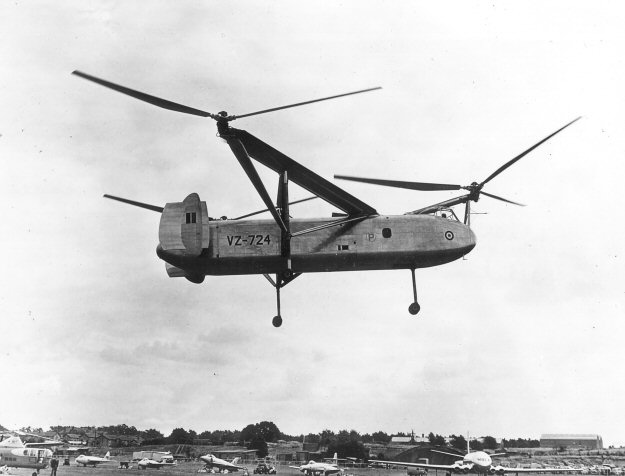 This odd three rotor chopper is seen here at the 1949 Farnborough Air Show. Developed by the
Cierva company (soon to be acquired by Saunders-Roe), this, the largest of helicopters flying at
the time, was intended to be used in the agricultural business. The three rotors were driven by a
single Rolls Royce Merlin engine through a complicated system of gears and levers. Two proto-
types were built. The machine illustrated above was the second, which unfortunately crashed in
June of 1950 when the forward rotor hub failed resulting in a blade striking a rear rotor boom.
Sadly the very experienced crew of three Cierva test pilots were killed. The concept was aband-
oned after Saro took over, and work concentrated on the much smaller Skeeter. Incidentally, the
dash between the letters and numbers on the serial of this machine is not in accordance with Air
Ministry regs!