Naval Air Establishment Keng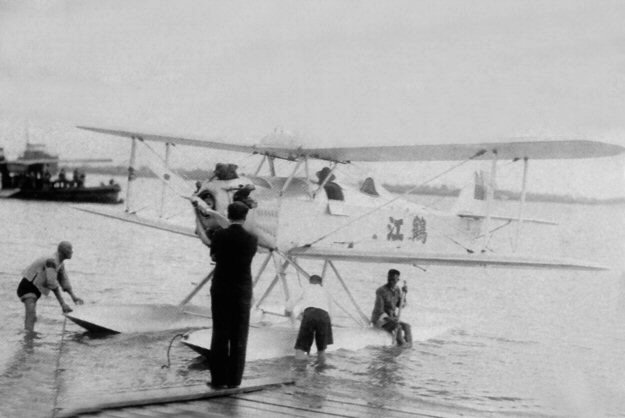 These Chinese Nationalist Air Force images are from the scrap book of my late Father-in-law,
Capt Chun-Fu Chang. The inscription, as interpreted by my wife, Teri, merely says

"Chung-Ho"


She thinks it might have been some sort of bird. Anyway, the aircraft appears to be a straight-
forward biplane of the D.H. 60 Moth type but powered by what appears to be a Pobjoy engine.
It appears to have been built around 1931.



Update (2007)

from Lennart Andersson in Sweden, who has just published a book of pre-1949
Chinese aviation: The Chinese Navy built a lot of aircraft. This is the Keng (powered by a Wright
R-504E Whirlwind). It was a two-seat advanced training or reconnaissance aircraft that was built
by the Naval Air Establishment in Shanghai in 1931. This example was named "Chiang-Ho" (River
Crane).