Chase XC-123 Avitruc 47-786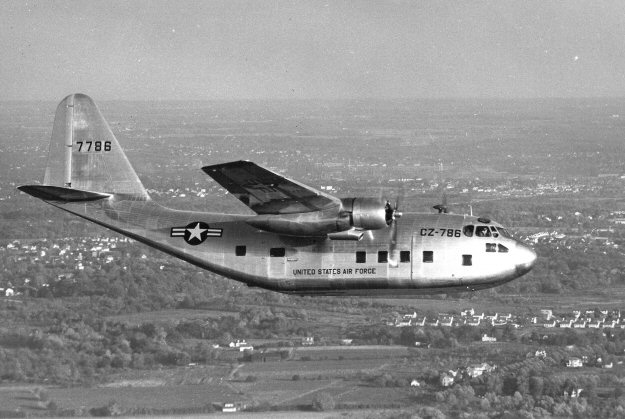 Like its forerunner, the YC-122, the XC-123 was a powered version of a larger experimental
military glider, the XCG-20, designed by the Chase Aircraft Co Inc of West Trenton, N.J. in
the 1940s. Two prototypes were built: seen above is the piston engined version, the second one
being powered by two GE J47 turbojets. In 1953, Henry J. Kaiser (maker of those "compact
cars" before their time - remember?) had acquired a majority share in Chase Aircraft. Having
just completed a long run of C-119s for Fairchild under contract, he felt he was in a good position
to take control of the impending C-123 contract. As is often the case, personal politics led to
Kaiser being told that no further contracts would be coming his way. Subsequently, the C-123
contract was put up for bid, and finally awarded to the Fairchild Engine & Airplane Company.
They assumed production of what became the C-123B Provider.