Douglas C-47 Skytrain 100509 Chad Air Force (c/n ?)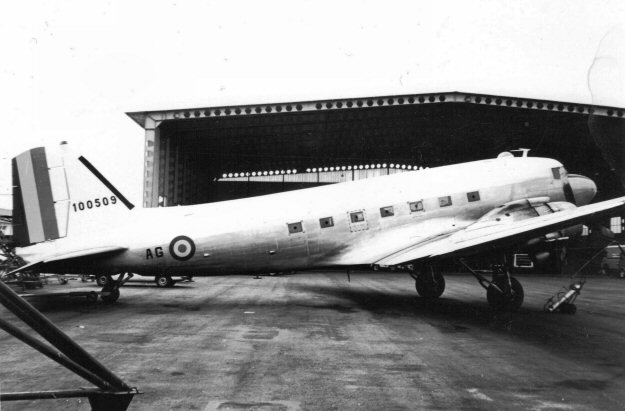 13 C-47s were used by the Chad Air Force at one time or another. The above shot was taken
at Abidjan in the Ivory Coast by Hugo van de Garde whilst the machine was in for maintenance.
Hugo spent much of the 1970s decade in West Africa. I have no idea of the previous (or future)
history of this Dakota.