Canadair CL-13 (F-86E) Sabre Mk. 2 19144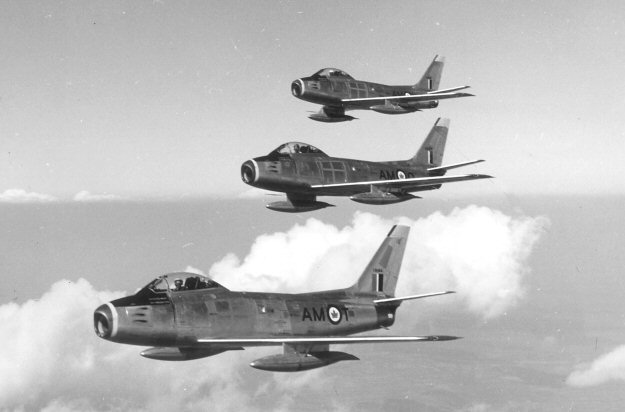 Nice aerial shot of three early Canadair Sabres, powered by the J47-GE-13 engine. Later Marks
would employ the Canadian built Avro Canada Orenda engine of 6,355 lbs of thrust. Canadair
built a total of 1,815 of all marks of this, arguably the best, all around fighter of the early Cold War
years. Some 300 Canadian built F-86s were supplied to the Luftwaffe in the 1950s. CAHS
Historian Will Chabun advises that the 'AM' code letters on the fuselage and the absence of camou-
flage indicate that 19144 was used by No. 410 Squadron in the early 1950s.