Canadian Car & Foundry (Hawker) Hurricane XII RCAF 5481 (P2970)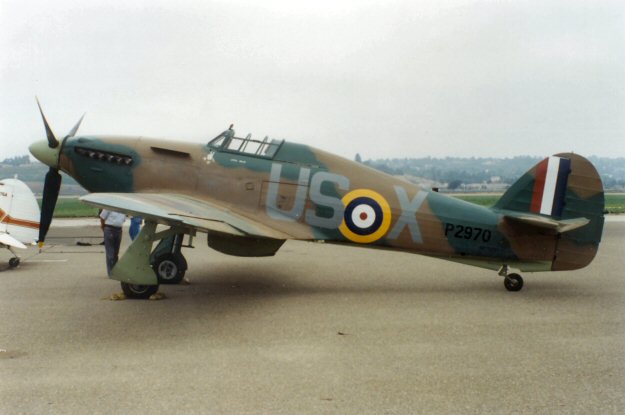 This Hurricane was originally built by CCF as a Mk. IIB. It was converted to Mk XII status during
WW II. After being rescued from the scap heap by Jack Arnold of Brantford, Ontario, it eventually
wound up in the Museum of Flying collection in Chino, California. My shot was taken at an air show
at Camarillo, California, in 2000, when the aircraft was registered N678DP. At that time it was painted
(quite accurately) to represent the No.56 Squadron Hurricane flown by Pilot Officer Geoffrey Page
when he was shot down in August 1940. It has now returned to Canada and is owned by Ed Russell
in South Niagara, Ontario.