CAC CA6 Wackett Trainer A3-77 (c/n 311)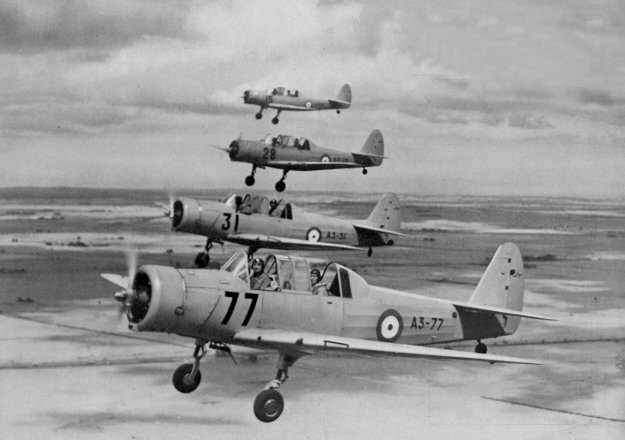 Many of the 200 Wackett Trainers built during WW II were civilianized after the war. However,
. although A3-77, the lead aircraft seen in this formation shot, was destined to become VH-AJV,
in the event, was never taken up. It had been purchased in 1947 for the princely sum of seven
pounds ten shillings, sans engine, and was ultimately scrapped. A3-31 behind it became VH-AIY
and is currently on display at the RAAF Association Aviation Heritage Museum in Bull Creek WA.
A3-28 collided with A3-191 at Maryborough, Queensland in 1942 and was reduced to produce,
(scrapped) and this was also the fate that befell furthest away aircraft (A3-15) in this somewhat
grainy image from my own collection.