CAC CA-13 Boomerang II A46-200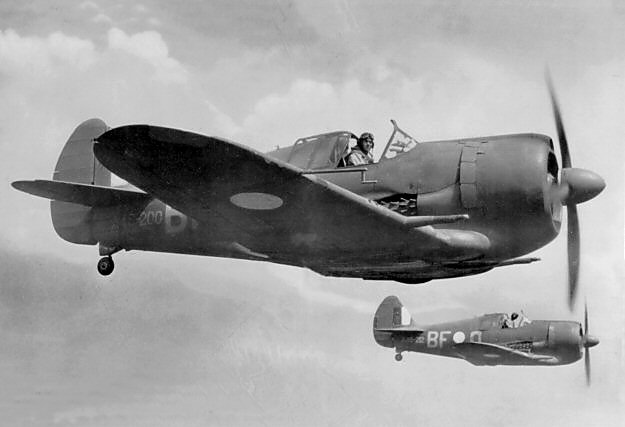 The Boomerang was anorther aircraft whose roots lie in the North American NA-16 design.
It was developed from the CA-16 Wirraway trainer, itself a kind of Australian AT-6 Harvard.
A46-200 above was actually the last of the CA-13s to be built. The other machine is A46-212,
making it a CAC CA-19 tactical reconnaissance variant with a single vertical camera in the fuselage.
250 Boomerangs were built. In the image below we see four CA-13s in line abreast. The three
nearest the camera were A46-128, A46-175 and A46-177. The last machine cannot be posit-
ively identified. Although designed as a stop-gap fighter following the Japanese air attacks on
Darwin, the Boomerang went on to become a first class close ground support aircraft, before
being replaced by faster types, such as the Kittyhawk and Spitfire. It did sterling work in
attacking ground targets in New Guinea and the Pacific islands.