Bristol Type 14 F.2B Mk II Fighter J6586 (c/n 5893)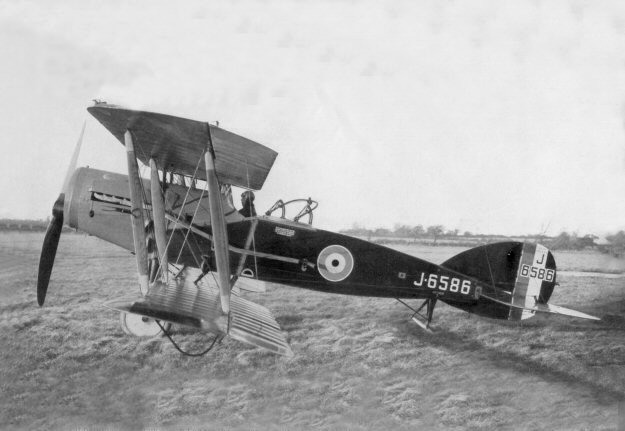 Incredibly, 5,329 Bristol Fighters were produced during and after the Great War, of which
the most numerous sub variant was the F.2B with the 250 hp Rolls Royce Falcon III twelve
cylinder inline vee air cooled engine up front. Seen above at Filton in 1921 is the first F.2B
Mk II built. They were used on all battle fronts and many were civilianized after the war into
Bristol Tourers. A good example of the latter can be seen in my civil selection under Australia
at G-AUCA in the VH-U series.