Bristol 130 Bombay L5808 (c/n SH.1)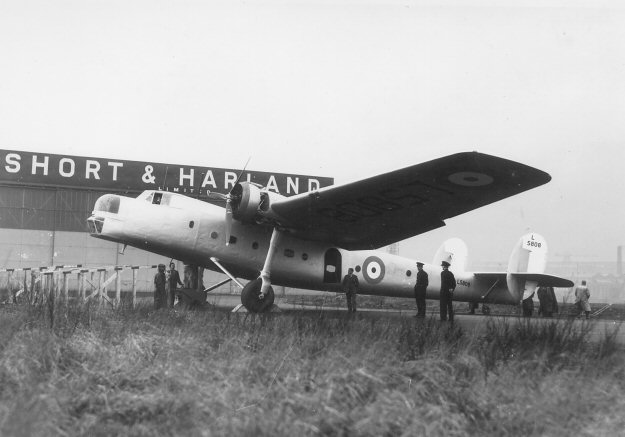 Although designed by the Bristol Aeroplane Company in 1935 to Air Ministry spec C26/31 for a
24 seat troop carrier which could also be converted to carry bombs, all of the Bombay's production
was undertaken by Short & Harland Ltd of Belfast, since Filton were busy building Blenheims. Of the
80 Bombays originally ordered, 50 were actually produced. In fact, I clearly remember seeing these
cumbersome types lumbering around the north London area in the in the early days of WW II.
L5808, above, was the first produced by Shorts. Close examination of the original print on the
example seen below (taken "somewhere in the Western desert", circa 1941) reveals it to be L5845.
This aircraft later served with the No. 1 Australian Ambulance Unit and marked with large red crosses.