Bristol 152 Beaufort T9540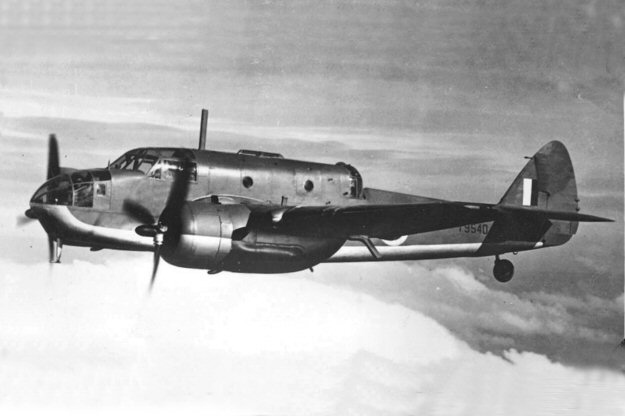 This Beaufort was one of six flown to Singapore by the RAF in 1941. However, due to the rapid
advance of the Japanese they were transferred to the RAAF and its RAF serial was replaced by its
RAAF one of A9-1. It is seen above flying above Australia as T9540 in this shot from the Goulburn
War Memorial Museum collection. It served with No 1 OTU, and on 29 April 1942 it overshot the
runway and crashed into the boundary fence at Bairnsdale, Victoria. My details do not state, but it
was probably not used again and was officially placed into storage in October 1945, not being with-
drawn from service until August of 1949. 700 Beauforts were built in Australia under license from
Brsitols and served extensively in the war against the Japanese in New Guinea. .