Bristol 164 Brigand RH742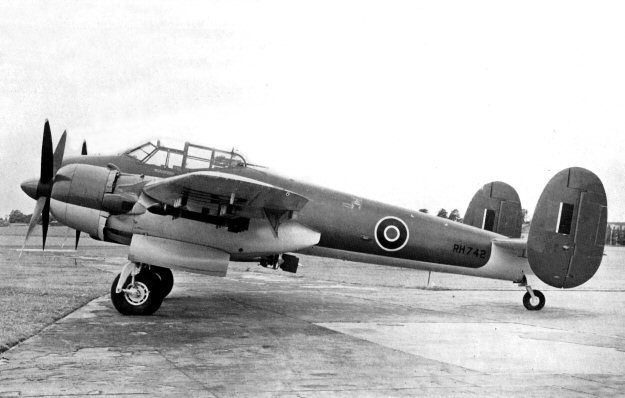 The Brigand was developed as a replacement for the Beaufighter. Initially developed as a
torpedo bomber, production machines were only delivered after hostilities had ceased. Des-
spite several technical difficulties (problems with the 20 mm cannon operation, dive brake
failures et al) the aircraft was used with success in Malaya in 1949 in the fight against the CTs
(Communist Terrorists). Incidentally, Malaya (or Malaysia, as it now is) was the only theater
of operations in which Communism, having started its encroachment, was defeated. Much of
this success is attributable to the close cooperation performed in those days between the RAF
strike forces and the ground troops. The Brigand was eventually replaced by the Canberra.