Bristol 163 Buckingham B.Mk I DX255


+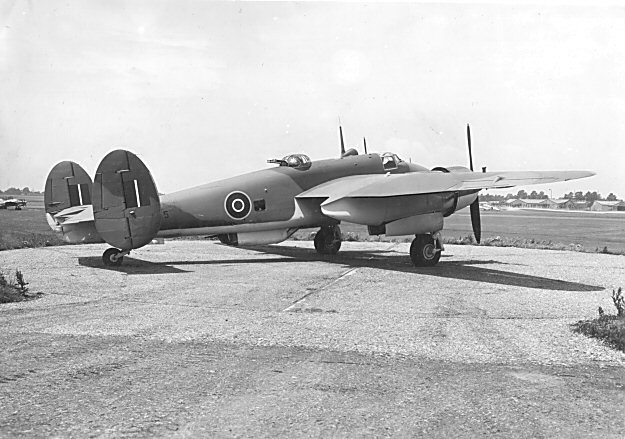 Having developed the Beaufighter from the Beaufort, the Air Ministry, in 1940, then requested that
Bristol's modify the fighter back into a high speed bomber. In the event, the Type 161 Beaumont
as it would have been designated never got beyond the drawing board stage, but in response to a new
Spec., B2/41 they came up with the Type 163 Buckingham B. Mk I. Although less than an outstanding
success some 119 had been built by which time the clearly superior Mosquito was reaching squadrons.
Hence, after 54 Buckingham bombers had been built, the remainder were converted to high speed courier
machines. 65 unfinished Buckinghams on the production line were converted to Type 166 Buckmaster
transports. Seen above is the second prototype Buckingham.