Bristol 152 Beaufort II AW - S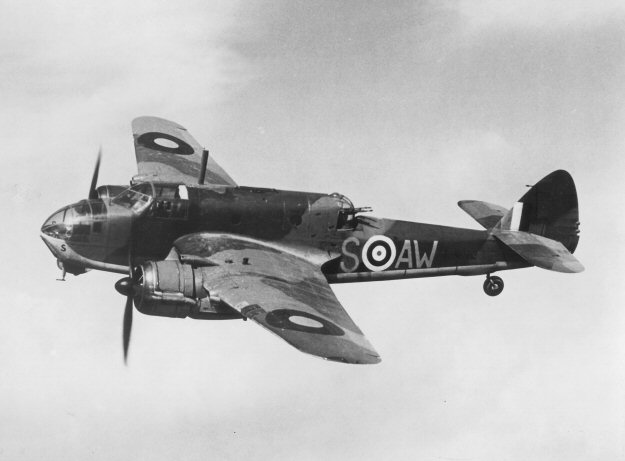 Nice Bristol Aeroplane Co. Ltd. shot of a 42 Sqdn Beaufort based at Leuchars in 1941. Unfort-
unately I cannot glean the serial number from the original print. Not considered a huge success
with the RAF, the Beaufort was built under licence in Australia, and achieved more fame in the
SEAC theatre than in Europe. It was developed as a torpedo bomber, but was often used in
the day bomber role. The type nevertheless did sterling work in the Mediterranean and also was
involved in raids on the German battle cruisers Scharnhorst and Gneisenau. The design led to the
far more successful Beaufighter.