Boulton & Paul Bolton P.15 J6584 (c/n ----)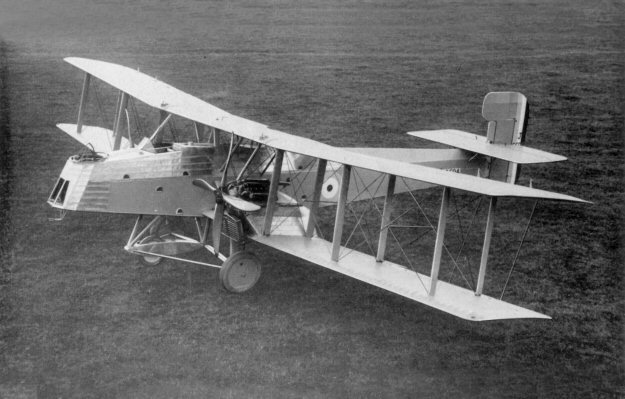 The caption on this Boulton & Paul photo states that the Bolton was the "first all metal twin engine
aircraft". Whether that means from the B&P stable or in the entire world I am not sure. Intended
as a bomber, the aircraft was powered by two 450 hp Napier Lion engines. It was a larger devel-
opment of the earlier P.7 Bourges day bomber. Interesting in that it has some sort of nose wheel
arrangement, (to prevent nose-overs on landing?). Probably only one built (1922). Like many early
British aircraft manufacturers, Boulton & Paul began to construct aircraft under contract in WW I,
and, in fact, built more Sopwith Camels than any other manufacturer. They were later, of course,
to become known for their machine gun turrets for bombers.