Boulton & Paul Bodmin J6910 (c/n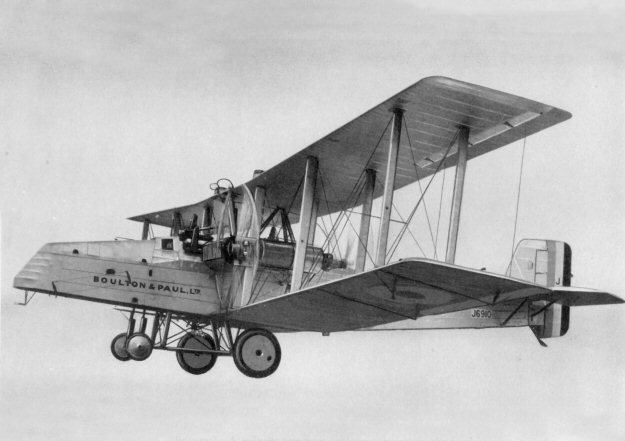 This heavily retouched image does, nevertheless, give a good insight as to the general layout of this
twin engine, four airscrew experimental transport machine. The two 450 hp Napier Lions were
mounted in the fuselage driving two two bladed puller propellers and two four bladed pusher prop-
ellers mounted on the wing inboard struts, driven via bevel gears and shafts. Only two of these un-
conventionally powered machines were built.