Boeing C-75 Stratoliner 42-88627 (c/n 2001)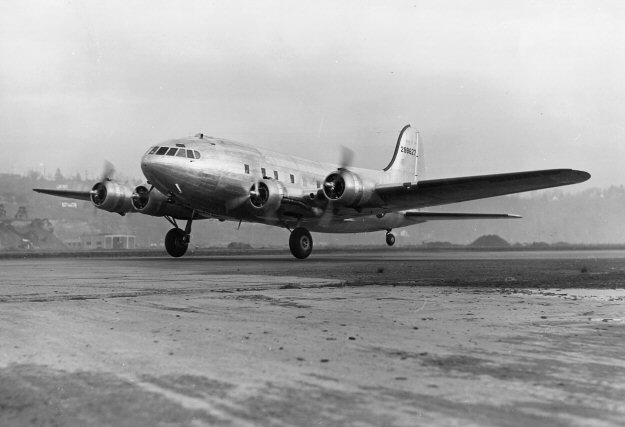 During WW II five TWA Boeing Stratoliners were impressed into service with the U.S. Army Air
Corps. This was the former NC19909

"Navajo"

. These aircraft did sterling work during the
conflict and were used on both the North Atlantic route from New York to Prestwick, Scotland,
and also on the southern route from Washington D.C. to Cairo, crossing the South Atlantic at its
narrowest point. They were returned to TWA at the end of the war, although soon sold off since
they were outclassed by then by the DC-4s and Constellations. This one wound up with the
French line Aigle Azur as F-BELZ.