Douglas C-47B Skytrain TY-AAB Benin Air Force (c/n 15891/32639)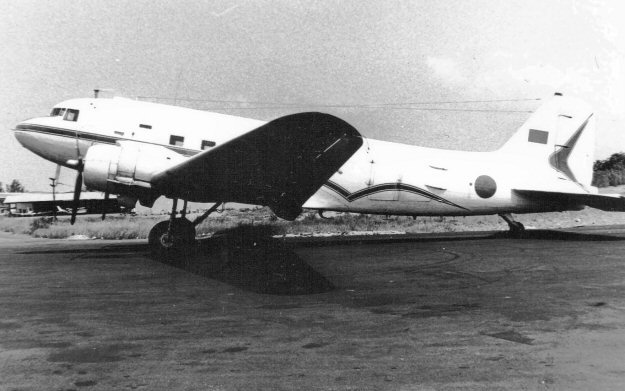 This photo is by Hugo van de Garde taken at Abidjan in the Ivory Coast whilst the Benin AF
machine was in for maintenance, Hugo spent the better part of the 1970s in West Africa.
This aircraft was a late model C-47B-25-DK originally destined to be 44-76307, but went
under Lend-Lease to the RAF as Dakota IV KN330 in February 1945. It was transferred
to the MAAG (Military Aircraft Assistance Group) in June of 1953, presumably in France.
When Benin acquired its independence in 1960, TJ-AAB was one of seven C-47s supplied
by France to its embryo air force.