Bell YH-12B 46-217 (c/n 4)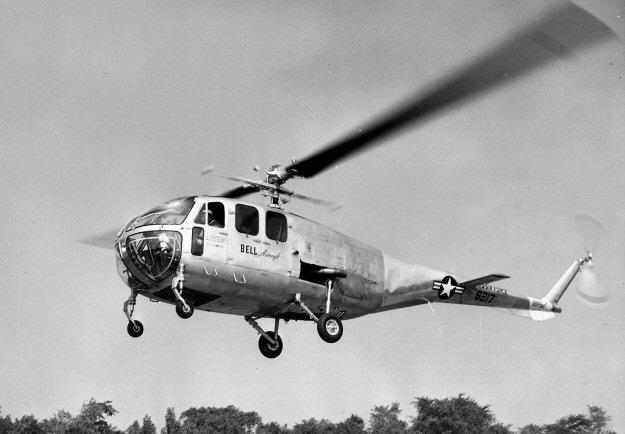 The Bell H-12 was an enlarged version of the Model 47, and was originally designated the XR-12.
It proved unsatisfactory in tests and only two prototype XR-12s, one XR-12B and ten pre-production
YR-12Bs were built. The machine above was the first of the YH-12Bs, the designation for choppers
having been changed, at that time, from "R" to "H". .