Bell XH-40 Iroquois 55-4461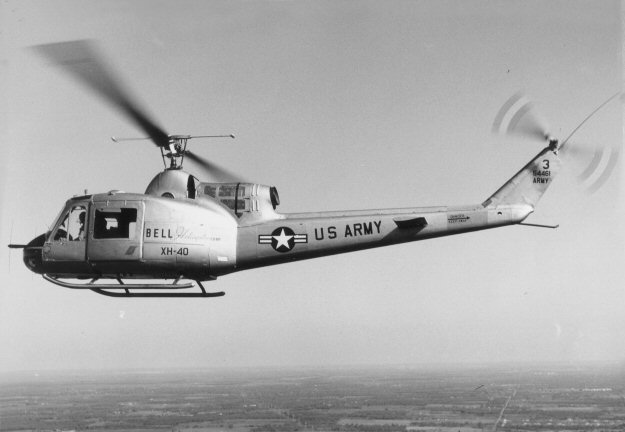 The XH-40 was a forerunner of the popular UH-1 Huey series of Viet Nam fame. It was the
first Bell chopper to employ a gas turbine engine. Three prototypes were constructed and seen
above is the last one built. The first prototype (55-4459) flew on 22 October 1956 and is on
display at the Army Aviation Museum at Fort Rucker, Alabama.