Bell P-59A-1-BE Airacomet 44-22614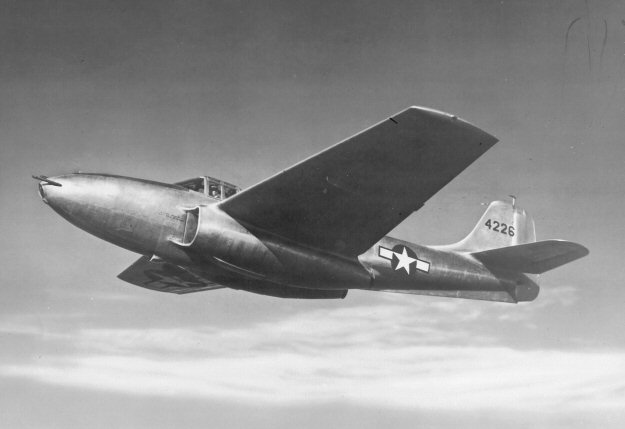 For some reason the last two digits of the serial number on this Airacomet had been airbrushed
out by Bell before they obliged me with the above print. Security reasons? It was, after all, the
first pure jet aircraft to fly in the United States, and, at the time of the first flight of the prototype
(October 1942) was top secret. By the time it was fully developed, WW II was at its close and
hence the type saw no operational activity. I have determined that the aircraft above was most
likely 44-22614, the aircraft which is currently preserved at the March Field Museum in California.
13 YP-59As; 20 P-59As and 30 P-59Bs were built and, although the aircraft was less than a
spectacular success it did, nevertheless give pilots much needed jet experience.