Beech C-45G 51-41195 (c/n AF52)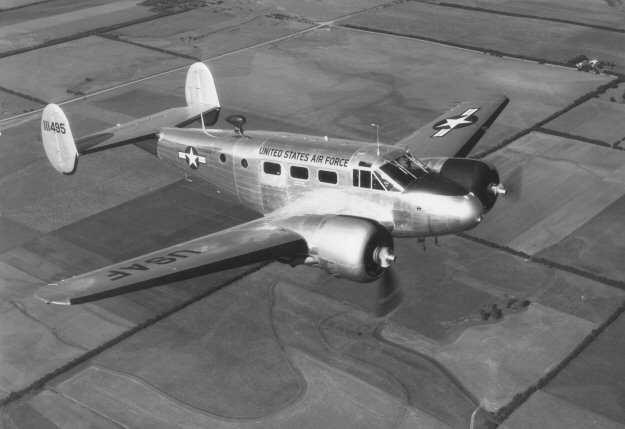 This was one of 370 odd AT-7s and AT-11s which were remanufactured by Beech in 1951/52
to brand new, zero-time status. They were given the designations C-45G and C-45H. Most of
them, this one included, found their way onto the civil register when their military days were done,
51-41195 becoming N9498Z.