Avro 652A Anson 1 6898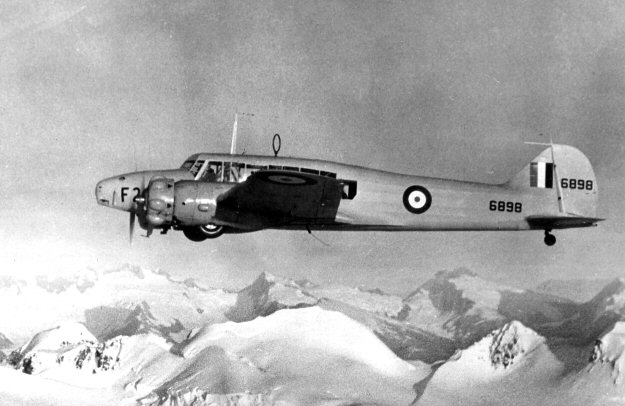 This scratchy print came from Canadian Pacific Railways. I had requested a photo of a CPAL
Anson and received this. Since it was just after WW II that was probably all they had. Some
2,882 Ansons were built in Canada by Federal Aircraft, although the above machine was an
imported UK-built machine powered by Armstrong Siddeley Cheetah engines. The first Canadian
built Ansons were Mark IIs, with Jacobs L-6MB engines, whilst the most common Canadian
variant was the Mk.V with round windows.