Avro 707 VX784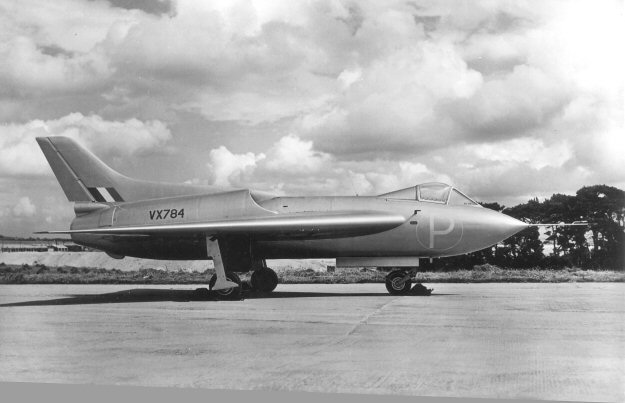 Five Avro 707 prototypes were built. VX784 was the first. The machines were basically a scaled
down Type 698 intended to be used to test the delta wing design for what would become the Vulcan
bomber. VX784 was destroyed in a crash in near Blackbushe in September 1949 killing test pilot
Eric Esler. The aircraft appeared to stall when a control mechanism failed and locked the air brakes
in an open position. The other four 707s (in 707A, 707B and 707C variants) went on to provide
pilots with delta wing experience.