Avro 696 Shackleton VW126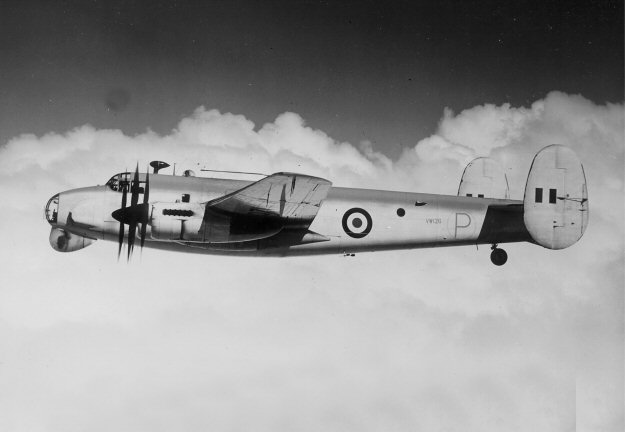 This, the prototype Shackleton, first flew on 9 March 1949. The aircraft was basically a long range
reconnaissance version of the Lincoln. The design was very successful and underwent a series of
refinements and enhancements over the years. Eventually the type (or at least in the form of the
follow-on Avro Type 716) went on to become a significant part of the UK's Airborne Early Warning
force. Due to the disastrous Nimrod AEW replacement program this old workhorse was forced to
fly on until the introduction of the E-3 Sentry in the early 1990s.