Avro 679 Manchester 1A unknown serial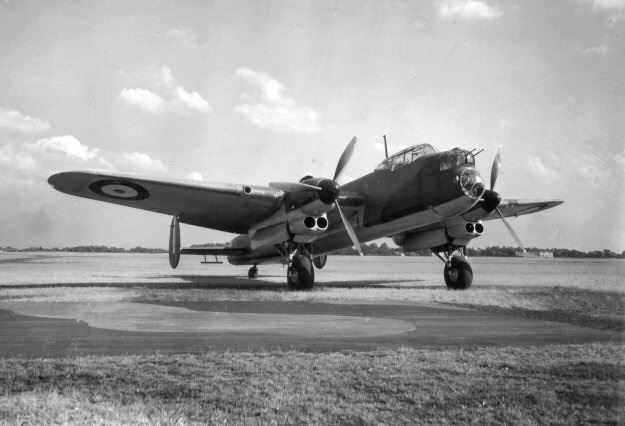 This appears to be a fairly late model Manchester. Clearly it does not sport the third, central fin
carried by the earlier Mark 1s. The Manchester was not a huge success due mainly to the un-
reliability of its Rolls Royce Vulture engines. It did see active service in the early days of WW II
but is best remembered for paving the way for the Avro Lancaster which proved to be arguably
Britain's best heavy bomber. Some 202 Manchesters were built, of which roughly 40 per cent
were lost on operations and another 25 per cent written off in crashes.