Avro 626 Royal Egyptian Air Force J.306 / J.309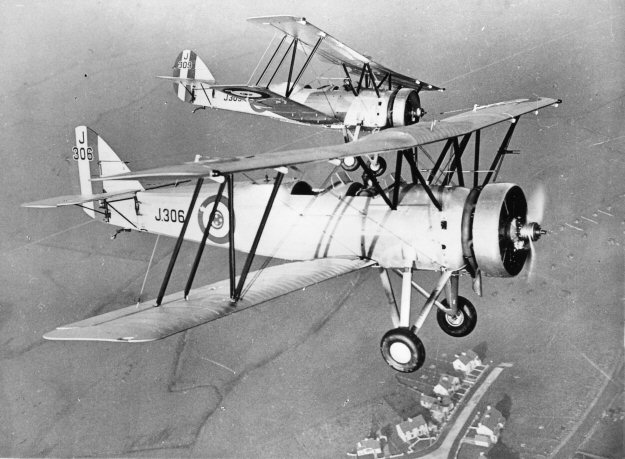 Two of the 27 Avro 626s supplied to Egypt in 1933 up over the English countryside (it sure isn't
Egypt!). The 626 was the first true "military": aircraft in the fledgling Royal Egyptian Air Force
although they did operate D.H.60 Moths. It was basically a model 621 Tutor developed primarily
for the export market. A version was supplied to the RAF and given the name Prefect. Ten or so
Avro 626s still equipped the REAF's No 3 Squadron at the outbreak of WW II and were, I believe,
augmented by a number of ex Hellenic Air Force machines. They were operated until about 1944.