Avro 561 Andover J7261 (c/n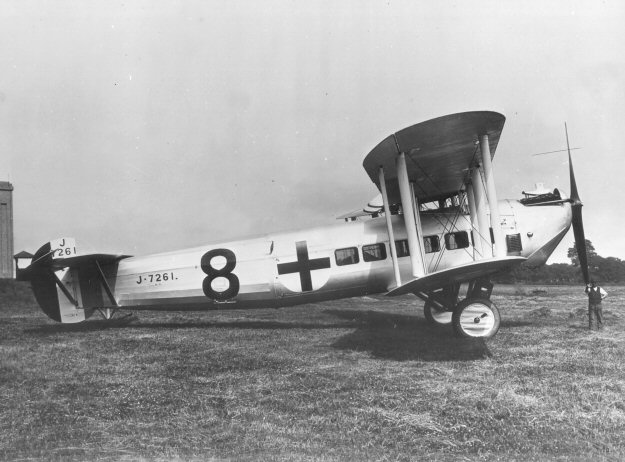 One wonders how much rudder had to be applied to this beast during flight based on the
incredibly tiny one fitted (there doesn't appear to be a fin - looks like the whole ruddy lot
moved). Possibly the forward positioning of the wings did not demand anything larger or
cause undue oscillation? The Andover was developed from the Avro Aldershot bomber
ostensibly to take over the "Desert Air Route" from Cairo to Baghdad from the old Airco
D.H.10s. In the event, Imperial Airways took over this route and, as a result, the only three
military Andovers built were converted to air ambulances and seconded to Princess Mary's
RAF Hospital, based at Halton. A civilian Andover, the Model 563 was also constructed
and used by Imperial Airways in the 1925-27 time frame. It was later also taken over by
the RAF.