Avro 504J B3168 (c/n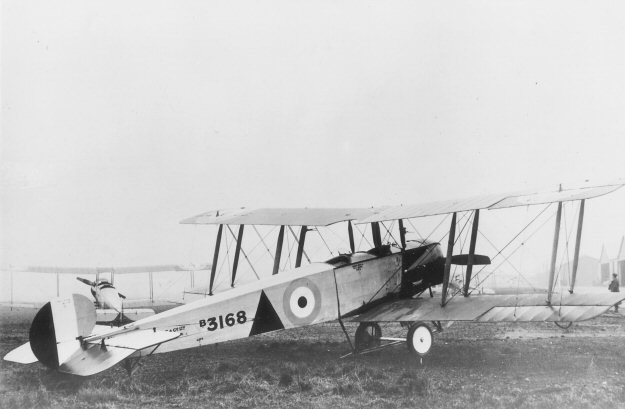 The Avro 504 series began life as front line operational aircraft, but as more advanced types were
produced, they were relegated to the trainer role. In fact the 504J was the most numerous trainer
version to see service during the Great War (WW I). It was normally powered by either a 80 hp
le Rhone or a 100 hp Gnome Monosoupape engine. When fitted with rotory engines it became the
504K. B3168 was assigned to the RFC's School of Special Flying at Gosport.