Armstrong Whitworth Sinaia J6858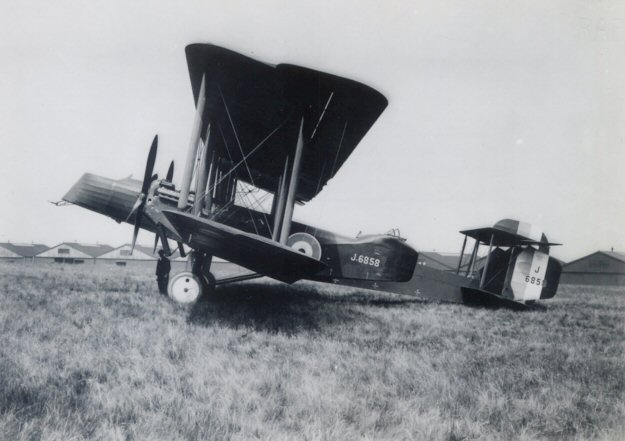 This photograph has puzzled me ever since I received it from Sir W.G. Armstrong Whitworth Aircraft
Ltd. in the 1940s. It looks like an optical illusion. Evidently the gunner's position was an extension of
the engine nacelle (presumably one on each side). That being the case, how come the roundel appears
to be on the side of the nacelle also? The gunner's pod looks like it's an extension, or grafted onto, the
fuselage itself. Below is a close up of the offending design peculiarity. It doesn't make sense. And yet
the photograph appears not to have been tampered with. Anyway, this prototype was produced at the
end of 1918 as a D.H.10 competitor. The signing of the Peace Treaty killed any desire on the part of
the RAF to consider it, notwithstanding the fact that, at that time, funding for new types was virtually
nonexistent.