AIDC (Pazmany) PL-1 5824 et al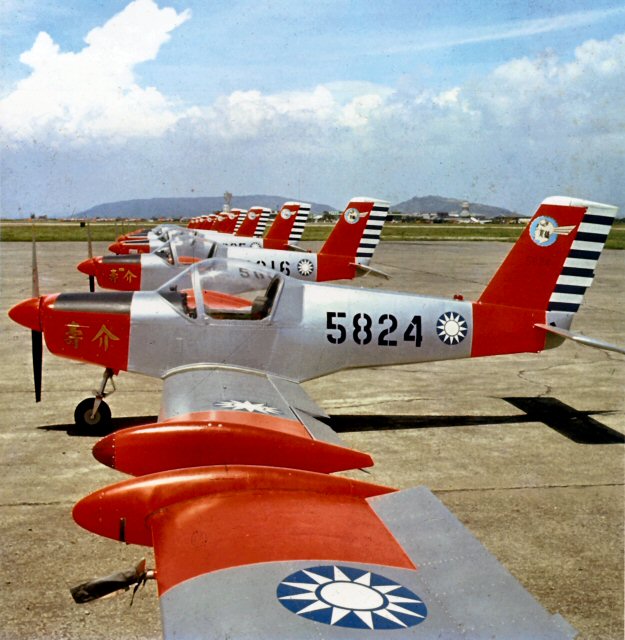 Not generally appreciated in the West is the fact that the Republic of China on Taiwan developed,
over the years, a modest, but viable aircraft industry. The organization which carried out most of
this design and production work was the Aerospace Industrial Development Corporation, a pseudo-
government entity working in conjunction with the ROC Air Force Technical Bureau. Much of the
initial work was in the area of producing existing designs and modifying them to local conditions.
One such was the modification of the Pazmany PL-1 kit built machine to suit the needs of the ROC
Air Force for a primary trainer. Some 35 were licence built by AIDC from 1968 to 1970. The
above image shows a line up of the first production batch.