Boeing 707-338C A20-629 (c/n 19629)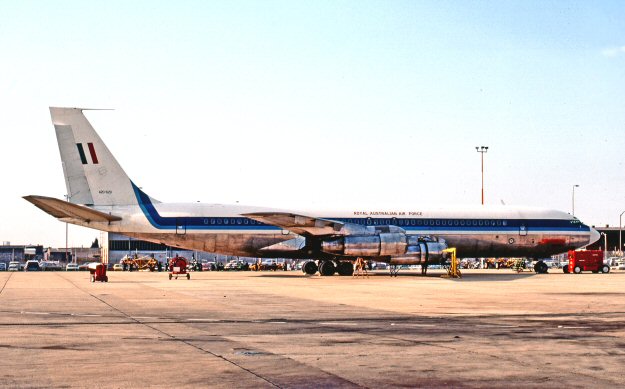 A20-629 was another ex-Qantas 707 which left Australia for many years and returned to its first
home to join the RAAF. First flown by the national airline in August 1968, it was sold to British
Caledonian Airlines at the end of 1975 as G-BDLM. BCal sold it to Worldways Canada in
January 1982 when it became C-GGAB. Worldways only owned it a year when it was sold to
the RAAF in June 1983/ When Greg Banfield's photo above was taken at Mascot in April 1984
it still appears to have most of its civil airline livery intact. This had been changed to the then stand-
ard military scheme by the time Greg's second shot, below was taken, also at Mascot, but this time
in August 1986. In April 2011 it was sold to Omega Air Inc of San Antonio, Texas and will be
reworked into a tanker. Omega Air is the world's only commercial in-flight refueling company.