Pilatus PC-6B Porter A14-692 (c/n 692)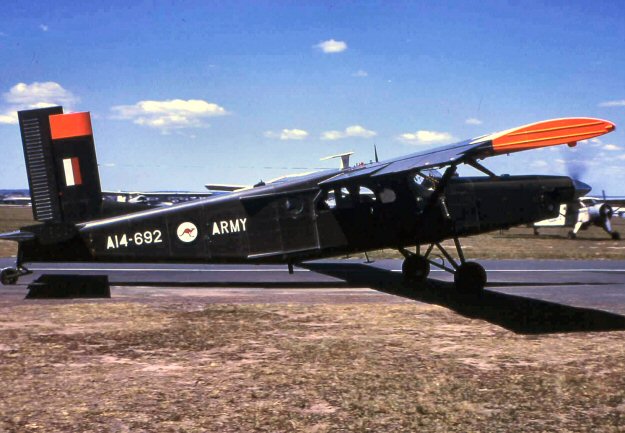 Only six of the 19 Pilatus Porters operated by the Australian Army were deployed to Viet Nam.
A14-692 was one of them. Originally flown out to join the 1st Aviation Regiment at RAAF
Amberley from Stans in Switzerland as HB-FED in January 1969, it served with the 161 (Indep)
Recce Flight in Viet Nam from January 1971 until December of that year. It returned to Australia
in January 1972, and then served with 173 General Support Squadron at Oakey. On 23 March
1977 it was damaged beyond repair in a heavy landing at Buchnambool, NSW. John Wheatley's
shot above was probably taken at Archerfield later in 1972.