Armstrong Whitworth A.W.14 Starling II J8028 (c/n 455)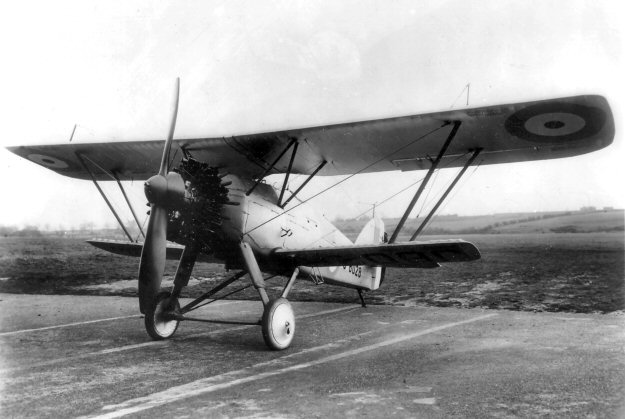 The Starling II, although bearing the same type number, was actually a much different aircraft than the
original Starling I. It had a completely redesigned wing and, although both models had wings of un-
equal span, the Mk II was almost a sesquiplane! Power was supplied by an Armstrong Siddeley
Panther IIIA 14-cylinder two-row radial rated at 540 hp. Two Vickers Mk II machine guns were
carried in the nose. .Of the three prototypes flown in 1930, one was built specifically to spec F.9/26
while the other two were private venture tenders built to the N.21/26 fleet fighter specification. No
contracts were won and production was limited to the three prototypes.