YU-CFJ / YU-CFK Short S.A. 6 Sealand 1A (c/ns SH.1566/1567)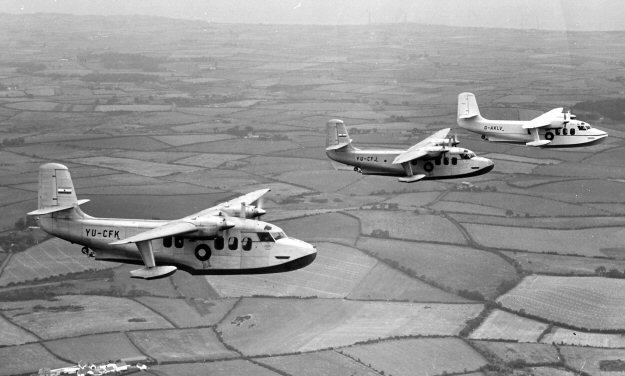 The two Sealands supplied to Yugoslavia in 1951 company with G-AKLV (SH.1570) which
went to Pakistan as AP-AFM). They were the allotted UK civil registrations G-AKLR and
G-AKLS respectively. The aircraft were delivered in September of 1951 to JAT and were
ostensibly to have been based in Zagreb to begin an Adriatic coastal service. Like so many
of these great ideas this one also appears to have been still born. Whether or not actual sched-
ules were flown is not clear, but somehow I doubt it. In the event both machines soon passed
to the Yugoslav Air Force. They were allotted the serials 0661 and 0662. I believe YU-CFK
is preserved in the MJV museum in Belgrade.