YU-AFB Douglas DC-6B (c/n

45564)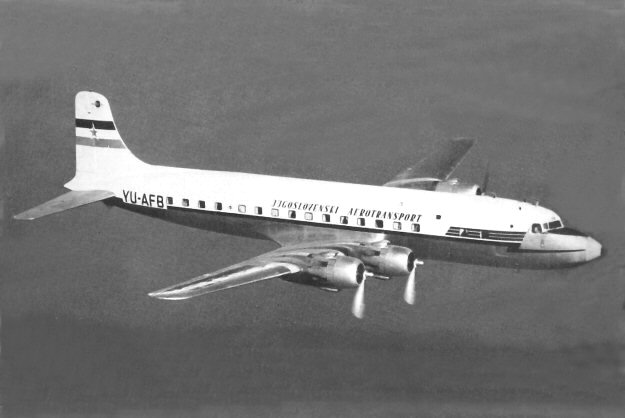 This was the last DC-6B to be built. It, along with the penultimate machine, YU-AFA, was
delivered to the airline at the end of 1958 and remained the flagships of the fleet until the
delivery of the Caravelles early in 1963. Both DC-6Bs went to the Yugoslavian Air Force,
YU-AFB becoming 7452, later 73102.