YU-ADK Convair 440-58 (c/n 461)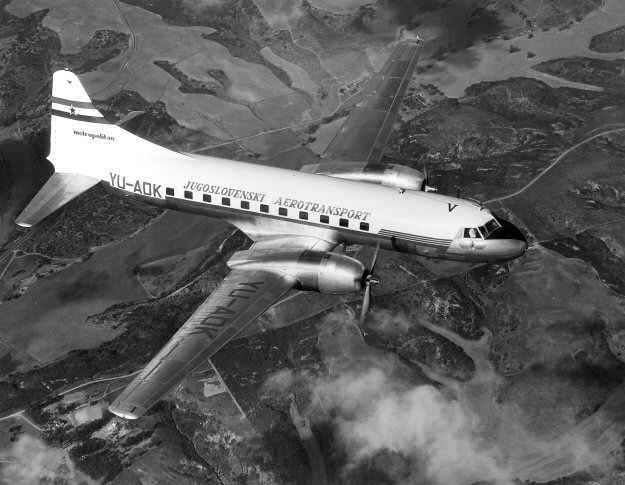 By 1948 Yugoslavia severed its close ties with the Soviet Union. This allowed the nation to gain
access to hard currency and a fleet of Convair 340s was acquired. These were augmented, in
1957, by eight Convair 440 Metropolitans, one of which is seen above in what is undoubtedly a
manufacturer's photograph. More Convair 340s were subsequently added to the fleet and JAT
wound up operating 15 Convairliners of various marques over the years. YU-ADK returned to
the US in 1974, working for Wright Airlines. By the mid 1990s it had been converted to a Basler
Turbo as N115BF.