YU-ADH Ilyushin IL-14M (c/n 147001318)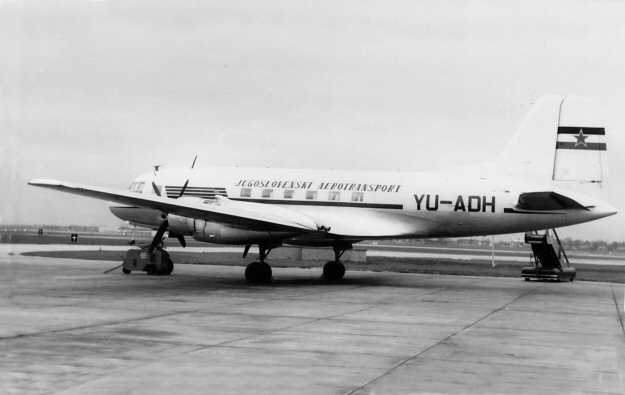 By the time JAT was ready to replace its DC-3s, hard currency was almost unobtainable. The
airline had, therefore, to look to its Communist comrades for equipment. YU-ADH was one
of half a dozen IL-14s acquired at this time. It is seen here at Londoin Airport in the late
1940s in this image from the Jennifer Gradidge collection.