YU-ACC Douglas DC-3 (c/n 13014)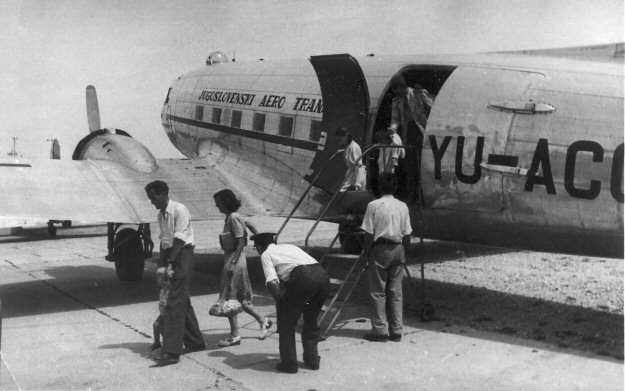 I probably should have indexed this as a C-47, rather than a DC-3. Just look at the door! Despite
that fact that JAT were not the first civilian operator of this ex RAF Dakota III (KG531) the cargo
door still hasn't been replaced. This aircraft was actually civilianized (at Bovingdon) in 1946 as
ZS-BCY for Suidair International Airlines. They retained it for less than a year before selling it to
the Balkan national carrier. This is an early photograph of a JAT DC-3 (circa 1947) and it is
interesting to note that the signwriter got the official airline name wrong. It was organized as Jugo-
slovenski Aerotransport with no space between the Aero and Transport. Later aircraft had the
titling correctly all as one word. YU-ACC crashed whilst en route from Belgrade to Skopje on
22 October 1951.