YU-ABH Douglas DC-3 (c/n 9488)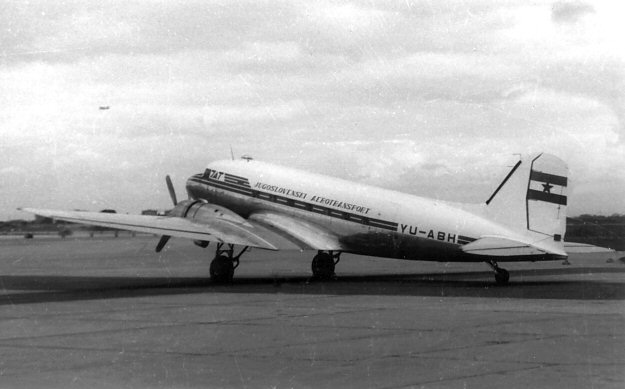 Jugoslovenski Aerotransport was organized by the Yugoslav government in 1946. The pre-war
national airline, Aeroput, was not resurrected. The initial equipment of Ju52/3ms were soon replaced
with DC-3s. This less than spectacular shot, from the Jennifer Gradidge collection, shows a JAT
DC-3 wearing mid-1950s livery, after white-topping. YU-ABH was a former RAF Dakota III
(FD870) civilianized in 1946 for the Yugoslav carrier. It came to grief on 25 August 1952 when it
made a

forced landing on Mount Prenj near Mostar in what is now

Bosnia and Herzegovina. Shortly
after the emergency evacuation a fire erupted and totally destroyed the aircraft. The 28 passengers
four crew were able to escape.