VH-CAB Auster J/5 Adventurer (c/n 2904)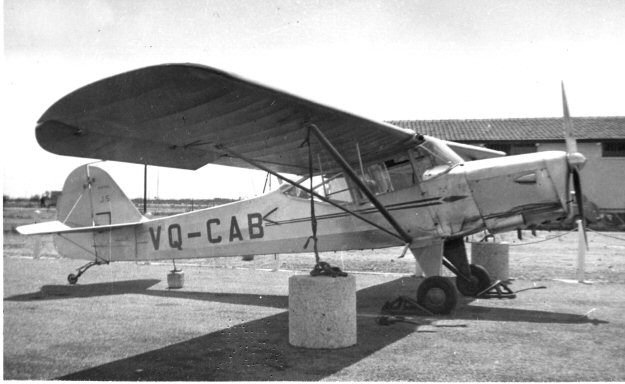 Another typical Peter R. Keating shot, this one from the collection of Auster Historian Ian W.
O'Neill. Nicosia, circa 1951. It was a sister ship to VQ-CAA and both were registered to
Cyprus Airways. After some eight years in Cyrpus, it returned to the U.K. assuming its former
registration of G-AMPV. It was written off in June 1961.