VQ-CAA Auster J/5 Adventurer (c/n 2903)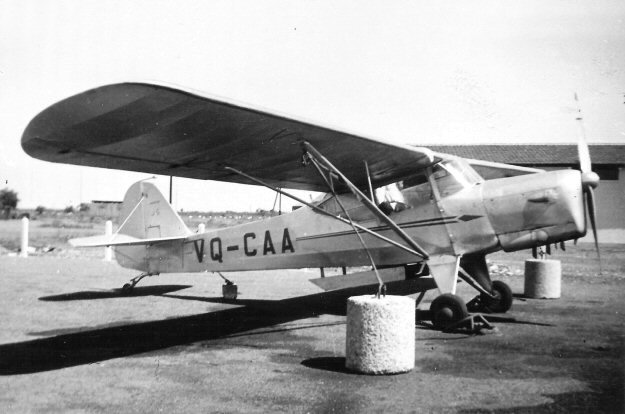 This Auster was the first aircraft registered in Cyprus, although of course there were many machines
operating out of the island before this with G- registrations. Formerly G-AMPU it was re-registered
VQ-CAA in June of 1952. It was repatriated back to the U.K. six years later, reverting to G-AMPU.
As such it was written off in a refueling accident at Kosti in the Sudan on New Year's Day 1961.
The above image is from the John Havers collection.